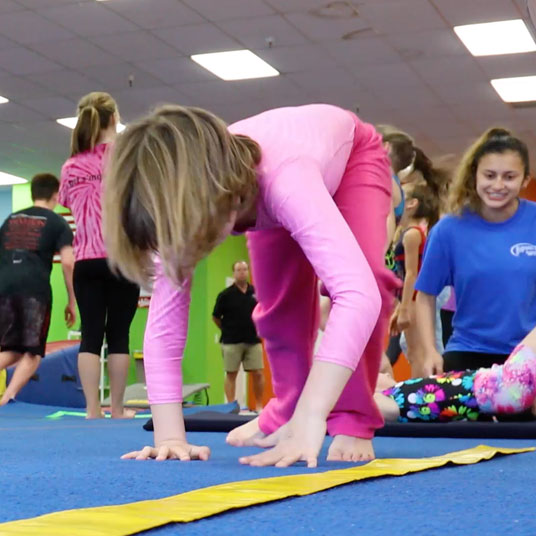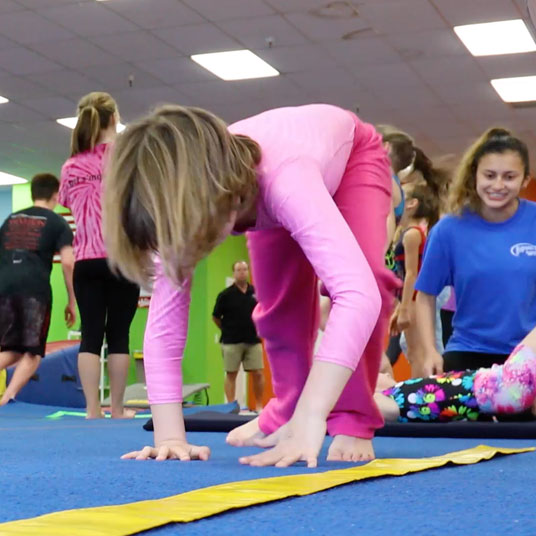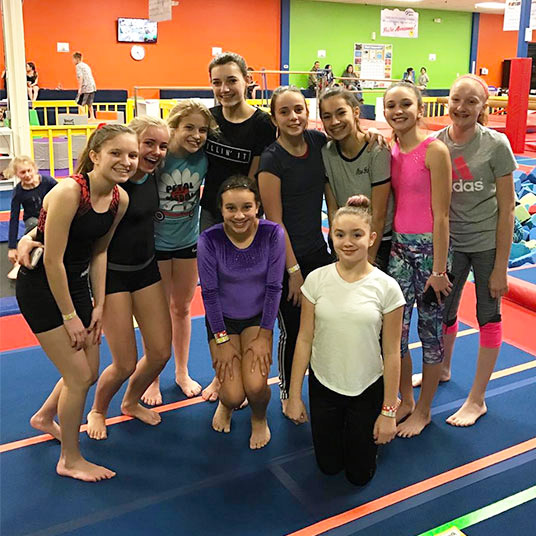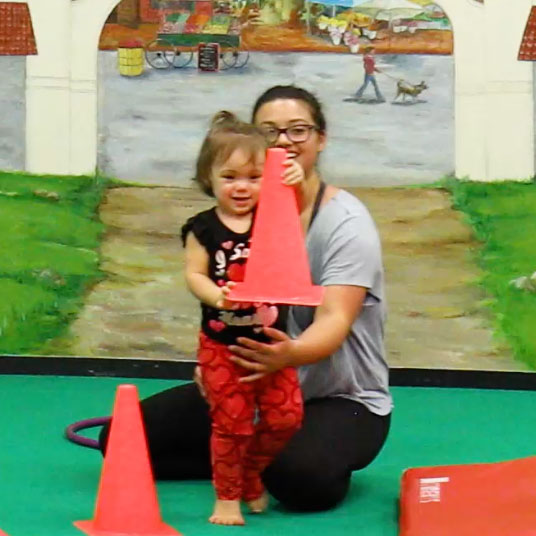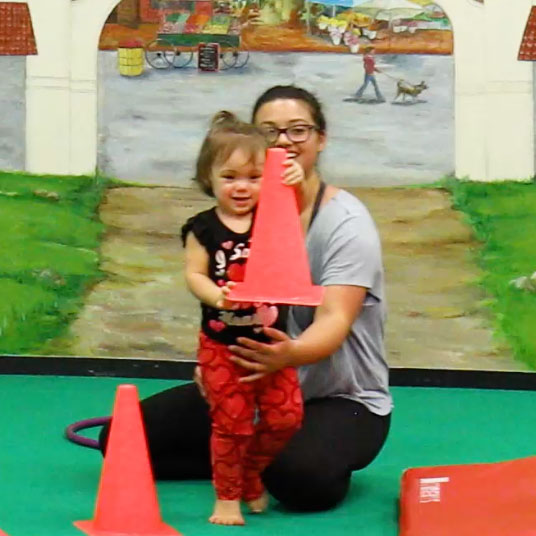 Starting Again in August 2023 Friday 10:00 AM - 11:00 AM
Starting Again in August 2023 Tuesday 10:00 AM - 11:00 AM
This is open to the public!
Come hang out with other parents, too. You do not have to be a member of the gym to participate.
Kids can jump in the foam pit, jump on the trampoline, climb our rock wall, swing from the rope, play on all the blocks, or play on the designated gymnastics equipment.
(this is not an instructional class)
The kids can play on anything they want as long as safety is first and the parent is on the floor with them
(adults are responsible for all supervision and are not allowed on any equipment, sorry).
With this you are able to reserve and pay for a Playtime Spot using our new Mobile App or using our Customer Portal even before coming to the gym!
Please remember to checkout (pay) for your spot when you register for a Playtime spot so that your spot is saved.
There will be a max capacity of kids on the floor of 60. This is an insurance requirement and will also assure a nice experience without Playtime being over crowded. So, it is now really important to pre-register for a spot using our new app or online using the Customer Portal.
All kids must be barefoot (for safety reasons) and adults can be barefoot or may wear socks or use booties over your shoes if you are not comfortable removing your shoes. Booties are supplied!
Please, no food, drinks or chewing gum on the floor. PLEASE!
Please, no jewelry, or shirts/jackets with hoodies on the kids (we can't have anything that might come over their head.)
No outside toys on the floor.
A grownup MUST be on the floor with a child at ALL TIMES!
9:00 AM to 1:00 PM
Play on our gymnastics equipment, jump on the trampoline and in the foam pit.
Do crafts and play games!
1:30 PM to 5:30 PM
Spend a week in one of our awesome themed camps. S0 many to choose from!
Themed camps also get open gym time too!
Gymnastics  ♦  Music  ♦  Fun & Friends  ♦  Snack Bar
This is when the older kids get the gym to themselves!
There's a snack bar, tumbling, WII U and lots of fun!
Lodi Hours:
Monday: 12:30pm - 7:30pm
Tuesday: 9:00am - 1:00pm | 3:00pm - 7:30pm
Wednesday: 9:00am - 1:00pm| 3:00pm - 7:30pm
Thursday: 9:00am - 6:45pm
Friday: 9:00am - 1:00pm | 3:00pm - 6:30pm
Saturday & Sunday: CLOSED
Galt Hours:
Monday: 3:30pm - 6:45pm
Tuesday: 9:30am - 11:30am | 3:30pm - 7:30pm
Wednesday: 9:30am - 11:30am | 3:30pm - 7:30pm
Thursday: 3:30pm - 6:45pm
Friday: 9:30am - 11:30am
Saturday & Sunday: CLOSED