It's the "Back to School" time of year and we are so thrilled to see old and new faces signing up for classes.  While we've been busy all summer with our camps, we know many of you have enjoyed some adventurous vacations or just relaxed by the pool all summer. Don't forget this is your last week to get your #ISConthego picture in!
Things are mostly back to normal. For us, nearly all of the kids that took summer off have come back and the gym is rockin' like never before. We are so blessed to have your business and we are thankful that you allow our gym to be a part of your lives..
With this, we wanted to give you some updated information on upcoming programs, special events and just some basic housekeeping as we head into the busy season.
Fundraising Season
With all the kids back in school, this becomes the official start of the fundraising season!
The Front Desk gets approached often to support these different fundraisers. Although the gym would love to be able to support every one of our kids in their fundraising activity, with over 800 kiddos that come to our gym every week, there is just no way we could do this. We are sorry.
Also, we are asking our families that you do not sell your products in the gym. We have had a few issues over the years where it just makes some families uncomfortable saying no when kids approach others in the gym to buy products. We appreciate your understanding.
We can, however, support your Silent Auctions and Raffles. This we will do!  We print up a nice certificate for a FREE year's Registration Fee and a FREE month of gymnastics (must be a new customer).  This certificate has a value up to $120 and is always a popular auction item to bid on.
Please see the Front Desk if we can be of help with this.
Question – Can I leave my child while they are doing class?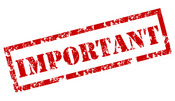 If your child is 5yo or older and is in Super Kids, Gym Kids, Hot Shots, Firecrackers or a Dynamite class, it is completely acceptable to leave the gym and to go to Target (isn't that where everybody goes?) or run an errand. 
However, if you choose to leave, you must park and come inside to retrieve your child once you return. Keep in mind, our classes are :55 minutes long so if your child's class is from 5:30PM to 6:30PM, for example, they are actually coming off the floor at 6:25PM. This 5 minute gap in between classes allows for a smoother transition (well kinda) between the incoming and outgoing classes. 
At the end of each class, we instruct all students to get their shoes on and to wait on a bleacher until their parent (or appointed adult) comes inside to pick them up and to walk them back to the car. We do not allow the kids to stand in the entryway or near the Front Door. It gets way too congested. Also, the kids sometimes think you get upset with them if they are waiting by the door and you waive them out to the car. If that happens, then we have to come off the Front Desk to make sure that child gets to the car. This really puts everybody on high-alert and causes commotion. Again, our #1 goal is to keep your child safe until that are physically back with you.
Parent's PLEASE, this is so important that you work with us and your child on this safety rule even if your child is older. Thank you!
Lastly, if you are unable to come in for ANY reason, please call the Front Desk and we will walk your child out to the car for you. We have no problem with this at all.
Ooops…I am running late to pick up my child!
Running late is understandable and will happen from time to time. If you have dropped off your child for class or left to run an errand and you think you are going to be more than 8 minutes late picking up your kiddo, just give us a call and we will let your child know to sit on the bleacher and hang tight until you get there. The phone call is important for us (so we don't have to call you) and also for the child as it is very unnerving to see all your classmates leave and you are sitting there all alone. It makes a child very nervous to feel like they have been forgotten. So, please, just give us a call and we will make sure they know and are comfortable. Thanks!
Question – do we get a make-up class when you are closed for holidays?
We do not offer additional classes or make-ups for scheduled closure dates. We have a flat-rate tuition program that is based on 48 weeks of classes per year. Meaning, regardless of what day of the week you attend class, you are guaranteed 48 class for the year.
Keep in mind, that there are months that have 4 weeks per month and also 5 weeks. We do not charge more for months that have 5 weeks. For example, there are 5 Mondays in March, June, August and November.
Camps for the Fall Break!
With many of the Lodi schools on break from October 5th through October 16th, we will have our standard 9AM to 1PM Morning Camp and we will offer 3 different Afternoon Camps that run from 1:30PM to 5:30PM! so, if you need something for the kids to do while they are on break, we have some great options for you. More information to come!